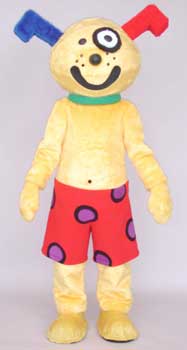 Copyright Little Brown
The lovable Otto character from the Otto book series by Todd Parr always brings warmhearted delight.  Otto is a privately owned custom mascot which is unavailable for public rental.
Category: Animal/Shapes   Construction: Foam Costume   Class: Privately Owned 
Search for us on Google: Otto by Todd Parr Costume Character rental or Otto by Todd Parr Character Appearance Program.