Since 1984 Costume Specialists Inc. has been creating the mascot characters that have been a part of our lives and that we all love and recognize. The award-winning Costume Specialists team is proud to bring a variety of costume characters to life, like: VeggieTales, children's book characters, the Michelin Man, M&M's characters, Kool-Aid Man, professional and university mascots, theme park characters and so many more.
At Costume Specialists we understand our employees are our most valuable asset – whether they create, design and build costumes or work in our front office, managing all aspect of production. Our employees like being part of a company that enhances the lives of others by building characters that build team spirit, business recognition and, most importantly, bring smiles and warmth to those they encounter.
As you can imagine, Costume Specialists is an amazing place where art and creativity meet opportunity.
We'd love to hear more about you! Please forward your resume to us by clicking here.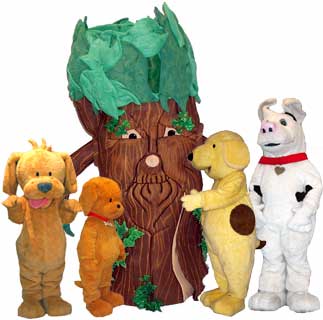 Costume Services Manager (Columbus OH (Downtown)) FULL-TIME
POSITION OVERVIEW
The Costume Services Manager is responsible for scheduling, cleaning and shipping, as well as supervising and setting standards for Costume Management and its employees. The Manager is also responsible to make sure all costumes (managed or non-managed) are cleaned and repaired in a timely basis, and that Costume Management has a less than 1% error rate on all event driven deliveries. 
Coordination with the Sales Team to create and execute contracts and their obligations, in addition to meeting with vendors to help negotiate shipping rates is essential. 
Reports To:  President
Direct Reports: Costume Management Team (4-5)
Work Schedule: Monday- Friday 10am-6pm / 8am-4pm (Other times as required_.
Interested parties, please connect with us here.