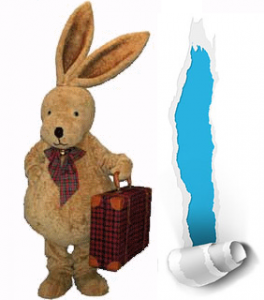 Costume Specialists provides professional mascot and costume character service. Our services include cleaning, maintenance, on site storage and a variety of other services tailored to your specific mascot needs. We also provide warehousing and service programs for the care of your mascot and costume characters.
Costume Specialists realizes there are many components of a successful mascot program and  promotion. Your mascot costume must arrive at your customer's event on time and ready for use. Our costume management techniques, including special customized software, guarantee efficient use of your mascot costumes.
Our services include:
     Storage and shipping of your mascot costume
     Scheduling events for your mascot costume
     Coordination of shipping for scheduled events
     Confirmation of shipping and receipt for each event
     Receiving calls for mascot and costume requests
     Distribution of promotional material for scheduled events
     Management reports to keep you abreast of your mascots, costumes, and events
     Billing and collection of any mascot or costume rental fees
… and we put it all together into a package that's just right for your company.
Customized professional mascot and costume management packages vary in cost and are personally designed to work efficiently for you and your company at an affordable price. Our abilities are limitless.  Allow our experts to eliminate at least one task on your agenda.  Our experts will schedule, plan, arrange, and impress you along with your important clients.  Our staff is available weekdays from 9am-5pm EST for you. Contact us … We look forward to hearing from you.