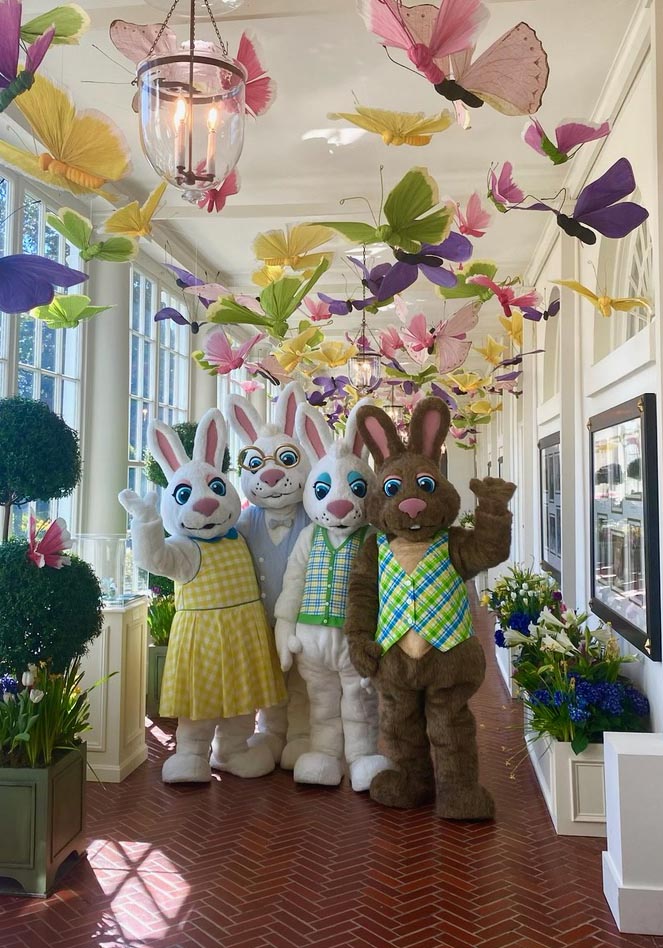 Custom Mascots for The White House Historical Society
The White House Easter Bunnies are part of an important White House tradition dating back to the early 19th century. These bunnies play a symbolic role in the annual White House Easter Egg Roll, celebrating the Easter holiday and the beginning of spring.
The White House Easter Bunnies are often seen interacting with children and families during the Easter Egg Roll and other events, providing a fun and festive atmosphere for everyone involved.
In addition to their symbolic role, the White House Easter Bunnies also have a practical purpose. They help to organize and facilitate the historic Easter Egg Roll, which is a large-scale event that requires careful planning and execution. The bunnies help to guide visitors through the activities with the children, such as egg hunts, story time, and photo opportunities. These Bunnies help to ensure that everyone has a fun, memorable and beautiful experience while being a part of history and tradition.
Overall, The White House Easter Bunnies are an important tradition that helps to celebrate the Easter holiday and promote a sense of community and joy. They serve as a symbol of the season and provide a fun and engaging way for the public to interact with the White House and its extensive history.
For more information about how custom mascots and can work for you, your business or organization: