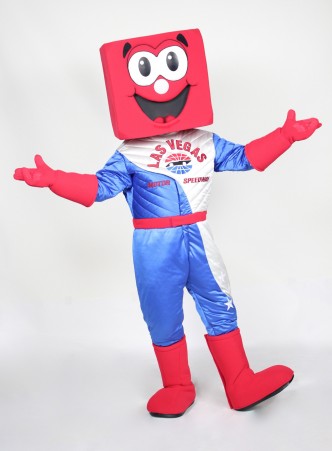 Pit Boss is the custom mascot for the Las Vegas Motor Speedway.  The Pit Boss custom mascot is privately owned and unavailable for public rental.
Las Vegas Motor Speedway
Category: Shapes/People  Construction: Foam Costume   Class: Privately Owned Custom Corporate Brand Mascot
Search for us on Google: Custom Corporate Mascot or Brand Mascot.