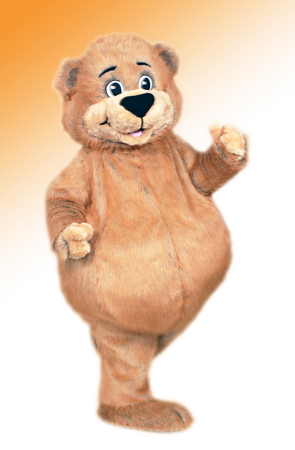 No need to get lost in the forest of competition – the Mr Bear costume leads the way for promoting Fund Raising events, Trade Shows, Environmental Events, Festivals, and much much more. 
The Mr Bear costume is available for rent to the general public, companies, and organizations. Hurry and reserve the Bear costume before the opportunity goes into hibernation!
Our staff is available weekdays from 9am-5pm EST to help you with arranging the rental of this costume. Contact us … We look forward to hearing from you.
Category: Animal   Construction: Foam Costume   Class: Public Rental